Conquer one of the worlds most scenic roads along Australia's south eastern coast line. The Great Ocean road is a spectacular journey down under. Register at www.theconqueror.events/greatoceanroad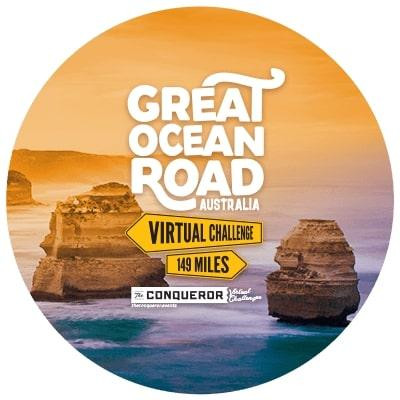 Great Ocean Road Virtual Challenge
Great Ocean Road Virtual Challenge
Conquer one of the worlds most scenic roads along Australia's south eastern coast line. The Great Ocean road is a spectacular journey down under. Register at www.theconqueror.events/greatoceanroad
Mission details
From: Torquay
To: Allansford
How:





Conquer the length of Great Ocean road with every mile that you do!
Join The Great Ocean Road Virtual Challenge - The ultimate fitness challenge event!
Every time you go for a run, ride or walk you advance along the map.
Find out more and sign up at www.theconqueror.events today!
NEWS
FEED
The latest entries are being retrieved.
Please wait a moment..