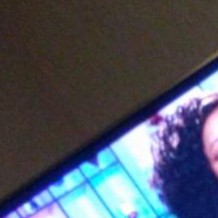 Running from Jacksonville to Miami, FL. (SAMPLE)
Running from Jacksonville to Miami, FL. (SAMPLE)
(SAMPLE MISSION - Running along the eastern Florida coastline to get fit, stay in shape and help raise funds for International Animal Rescue Please sponsor me along my way! (Sample)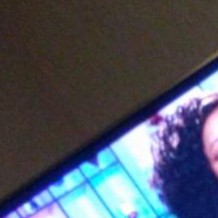 Running from Jacksonville to Miami, FL. (SAMPLE)
Running from Jacksonville to Miami, FL. (SAMPLE)
(SAMPLE MISSION - Running along the eastern Florida coastline to get fit, stay in shape and help raise funds for International Animal Rescue Please sponsor me along my way! (Sample)
Mission details
From: Jacksonville, FL
To: Miami, FL
How:
MISSION
STATISTICS
FUNDRAISING GOAL
$120
of $200

At International Animal Rescue we do exactly what our name says – we save animals from suffering around the world.
Our work includes cutting free and caring for dancing bears in India, rescuing primates from captivity in Indonesia and sterilising and vaccinating stray dogs and cats in developing countries.
Wherever possible we return rescued animals to their natural environment but we also provide a permanent home for animals that can no longer survive in the wild.
As human populations expand, wildlife comes under increasing threat. By rescuing individual animals belonging to species like the orangutan and reintroducing them into protected areas in the wild, our work also plays a role in the conservation of the species as a whole.
A 'Hands On' Approach
We work to educate the public in the compassionate and humane treatment of all animals. Sound scientific evidence forms the basis for our decision-making and determines the course of our rescue operations. In all that we do we aim to find practical solutions that benefit both animals and people.
We also work with other like-minded organisations and government departments to strengthen legislation to protect animals from cruelty and neglect.
International Animal Rescue has its head office in the UK, comprising of a small fundraising team, accounts department and supporter care. The UK office works closely with the teams in India, Indonesia and Malta to ensure the projects run smoothly.

SPONSOR
THIS MISSION
$120 raised since 1 Feb 2014.
Select a reward for your sponsorship
$5

A Heartfelt Thanks

Thank you so much for your kind support. You're a star!

| | |
| --- | --- |
| Expected Dispatch: 1-2 Days | |
$25

Animal T-Shirt

I'll send you a t-shirt with an animal on it. Just tell me your size!

| | |
| --- | --- |
| Expected Dispatch: 1-3 Weeks | 10 of 10 remaining |
$50

T-Shirt + Calendar

Get a cool t-shirt plus an amazing 2014 calendar. Thanks so much!

| | |
| --- | --- |
| Expected Dispatch: 1-3 Weeks | 20 of 20 remaining |
NEWS
FEED
The latest entries are being retrieved.
Please wait a moment..