FUNDRAISING
INFO
Raising funds for salmon and environmental stewardship, conservation, and preservation.
SPONSOR
THIS MISSION
Click the button below to sponsor this mission.
Run, swim, cycle or paddle your way along the migration route of pacific salmon! An event for exercise enthusiasts to win prizes, help the local economy, and raise funds for salmon conservation just be doing the activities you already do every day!

​The Kingfisher Interpretive Centre is excited to host a virtual event, called 'The Great Virtual Salmon Run'. The virtual event will kick off on April 15, 2021 and 'run' until October 31, 2021.

It is a "virtual race like no other". In our race, you will become a salmon. Your goal is simple: you need to make it home to spawn. The survival of your species depends on it!"

The race route follows 640 river kms from the mouth of the Fraser River, along the Fraser River, through Hell's Gate, along the South Thompson River, and back to the spawning grounds in the Lower Shuswap River. Along the route are 30 educational milestones that relate to salmon, the environment, history, first nation traditions and more.

To participate, people must register and purchase an entrance ticket. Then you simply go out and do your usual exercise like running, walking, cycling or swimming. Then, you add your distances to the race platform and watch your progression along the Fraser River on the virtual map, following the migratory route of Pacific salmon. As you advance along the route, you will reach milestones and unlock discounts from local businesses. Participants also have the opportunity to win exciting door prizes throughout the event.

The aim of the event is to raise awareness about the impressive salmon migration and their importance in our ecosystem, to support local businesses, to raise funds for salmon conservation and preservation and to get people outside and active.

Visit our website: www.kingfishercentre.org/great-virtual-salmon-run.html

Join The Great Virtual Salmon Run facebook group: www.facebook.com/groups/thegreatvirtualsalmonrun
Pick your salmon avatar for the race: Click here.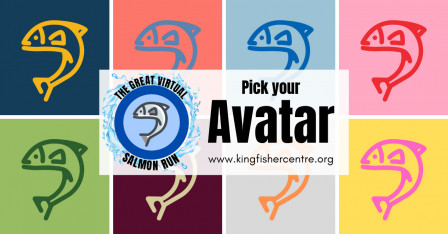 Door prize draws will be held on the 25th of every month. Your name will be in the draw, even if you have already completed the challenge. There will be a total of 7 door prize draws - the earlier you join the event, the more chances you have to win!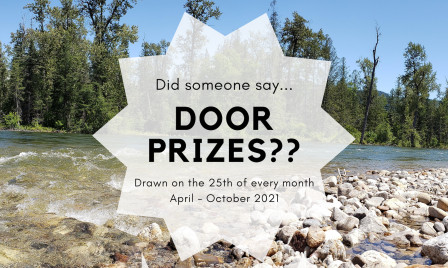 Have a question? View our F.A.Q. page. Click here.
---
A big thank-you to our Sponsors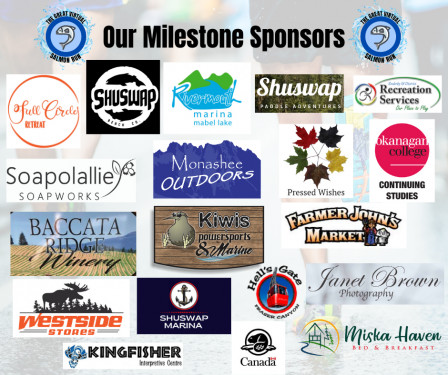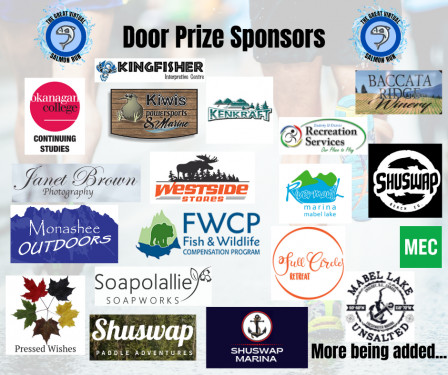 ---