Virtually Explore Anchorage - the Scenery, some Facts, and Trivia!
We invite you to join us in this race across Anchorage, Alaska, and Beyond.
Starting at the Ted Stevens International Airport and takes you 130 miles around
Anchorage - taking in the sites!

Make your fitness miles count towards a good cause - supporting activities at Botany 2022! For every milestone you reach - a tree (or two) will be planted to honor your accomplishments, by the non-profit Trees, Water, People. As you reach certain milestones you will receive an email postcard and a bit of information about what you just saw or what is up ahead!
Get excited to visit Alaska!
Take your time to complete the challenge! You can connect your favorite fitness app to the platform or manually enter your progress. Each time you complete a distance-based activity you will advance along the map. Every time you workout - you advance! So run, hop, skip, row, jump, skateboard, swim, or a combination - you choose. Do cartwheels if that is your thing! See activities that can count here!
When you finish the race you will receive a beautiful certificate of completion, the satisfaction of helping the Earth by having 10 more trees planted, and if you are in Anchorage this summer a commemorative key chain!
So join us now - tell your friends!
The cost is $15.00 (USD)
The health benefits are immeasurable and it's just fun!
By the way - have you registered yet to attend Botany 2022! Take a minute to do so now.
Everything you need to know about it is here: http://www.botanyconference.org
Hope to see you on the trail!

Questions?
Let me know!
Johanne and the Botany 2022 Team
[email protected]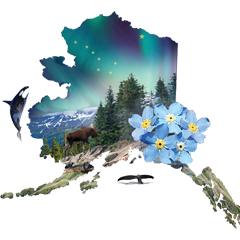 P.S. This Virtual Race is generously sponsored in part by Visit Anchorage!